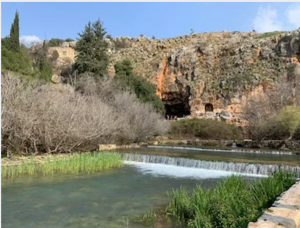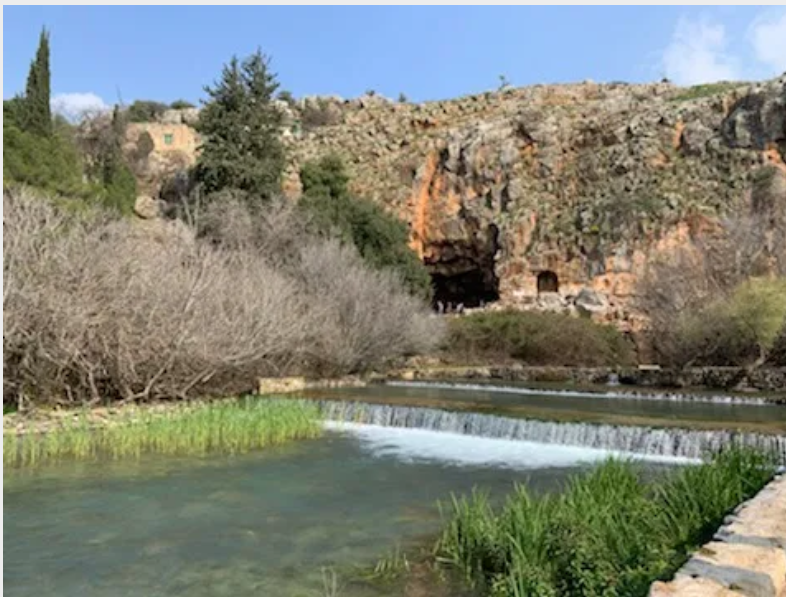 'On this rock, I will build my church'  Matthew 16,v 17.
Caesarea Philippi is a peaceful place; it is the source of the River Jordan and the rushing streams are clear and pure as they descend from the rocks. It is a true joy to put your hand in this water and feel so refreshed. It is close to the Golan Heights and Syria and not far from the Sea of Galilee.
This beautiful place has springs which are invitingly clear with clean water rushing through toward the Jordan. The old cave and temples of ancient pagan worshippers was the site where Jesus came with his disciples as a turning point in Jesus ministry. He was heading to Jerusalem and Jesus needed to know that his disciples were with him. He asked Peter there if he would look after his church.
And I tell you, you are Peter, and on this rock, I will build my church.
And we have our own life plans, not known to us until we have walked some of that journey. Day by day they become clear and as we all journey along that path we know that Jesus and God are with us, before us, behind us, at our side and above us, carrying us when we need that help.
And so on our journeys let us use the gifts that God has given us.
Read more in Sermons 2020
Rev'd Sue Martin