Have you ever found yourself gazing up at the clouds? Looking at the sky, waiting for something.
The disciples were told by the two men in white; we assume Elijah and Moses, "Men of Galilee, why do you stand and look up to heaven?"
John 14:23-29 Acts 1: 1-11 Not an unreasonable thing to do, I would have thought if someone had been standing with you and then Lo and Behold ! There he is, carried up in a cloud.
Well I would definitely be standing there even today looking upwards, amazing!
It's rather like when you have been to the theatre and it has been an amazing performance , a ballet, musical opera, something spectacular. The curtain goes back and forth at the end.You would like to stay there and maybe the curtain will pull back one more time and you will see the ballerina again.
Keep gazing though, because this time Jesus was going into heaven. But he did leave with the disciples the message that the Holy Spirit would come among them.
In other words look beyond the possible and into the vision. What we can do if we really have inspiration, being inspired, spirit given, looking heavenwards.
Tocare el cielo con ditto. Touch the sky with your finger tips.
Rev'd Sue Martin

Peace I leave with you, my peace I give to you.
Do not let your hearts be troubled and do not let them be afraid.
John 14:23-29
Sixth Sunday in Easter and a great message.
Three years ago I was in Avila in Spain on a diocesan retreat. A week of warmth, sunshine and friendship. And on the way we met the words and life of St Teresa of Avila. Her most famous words;
'Let nothing disturb you, Let nothing frighten you All things pass away: God never changes. Patience obtains all things. He who has God Finds he lacks nothing, God alone suffices.' Solo Dios Basta
And, you know, these words help a lot when times get tough and those you love seem far away.
Full sermon at Easter on Faith Goes Walkabout
Reverend Sue Martin
Saul, the persecutor of Christians is converted by a blinding flash of light on the road to Damascus.
Saul was a Jew and had been present at the stoning of Stephen, he was on his way to make sure that further Christians were held in check.
But, we are told in Acts 9: 1-20, that whilst he was on the Way he was blinded and a voice came to him asking him why he was persecuting him. Saul asked who the voice belonged to and Jesus replied that it was him.
He was three days without sight. Ananias was asked to find him and lay hands on him to restore his sight, which he did, but wondering why he was helping this man who was renowned as a persecutor.
And so the start of Paul/Saul's start of leading the church and spreading the word in his imitable style into many countries and places.
Hidden in the story there are references to Christian terms; one being The Way and the other being The street that is called Straight.
The Way, or the path or the journey or the place in which to walk – a need to follow where we are called.
The Street that is called Straight… probably the modern Darb el-Mostakin in Damascus (as above), but reference to following the path that is straight although in a journey of faith it is seldom ever straight.
But to follow the Way and as much as we can to walk in a straight path, easier said than achieved and unlike Paul , after his conversion,many find it hard.
Rev'd Sue Martin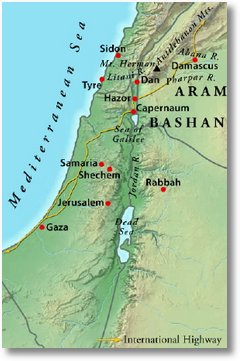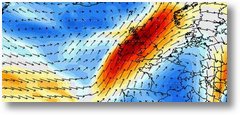 Have you ever wondered what is happening with the weather this year?
Day after day of cold, bitter northerly winds and a Spring that just seems to refuse to happen.
Snow at Easter, the northern hills still covered in the white stuff, lambs already in need of their warm and wooly coats.
The Atlantic Jet Stream, it seems is too far south! Leaving us above the warm and westerly winds an in direct line for the easterly winds from the Urals.
What does God think about the jet stream and could he just not give it a casual blow from the south, please?
I wonder if he sits in heaven and maybe thinks that along with austerity goes a very cold wind indeed!
On searching in the Bible the main reference to the weather is in Job, 37: 22- end
'When the wind has passed and cleared them, out of the north comes golden splendour.'
Maybe we should just hope that in time the weather will change and become warmer…. and like all difficult things, with time it will pass.
Rev'd sue Martin
Jesus looks in to the near future and sees his betrayal and death.
John 13:21-32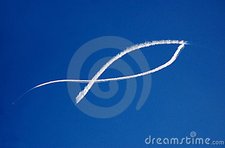 Feeling troubled, Jesus says that one of the disciples will betray him, but the disciples miss what he is really meaning and so don't get the message. Judas is handed the piece of bread by Jesus and told do do the deed quickly.
Judas disappears into the night.
What is about to happen in the next few days will leave the world in a different place to any other time then and now.
It seems that the disciples were oblivious to the messages that Jesus had given. No wonder then that they would also deny any involvement with Jesus, even Peter.
But a message that was plain to them all, 'I give you a new commandment that you love one another'.
A message as much for today.
Sue Martin
Assistant Priest St Bartholomew the Great, Smithfield, London
Third Sunday in Lent The Teams of Twelve
Genesis 28:10-19a and John 1:35-51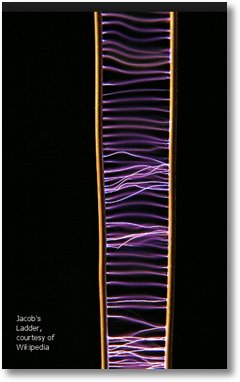 The teams of twelve…. John starts the building of the team of the twelve disciples for Jesus, as we hear in the passage from John's gospel. Jacob has the powerful dream, about the ladder to heaven with angels passing up and down, as we hear in the passage from Genesis. From there his name is synonymous with Israel and the twelve tribes of Israel from the descendants of his twelve sons.
There are other links between these two passages; There are links between the books of Genesis and John; they deal with the beginnings, the establishing of God's church and creation, light and darkness, day and night.
There is a similarity of the endings of both passages; in Genesis Jacob makes a vow,
' If God will be with me, and will keep me in this way that I go, and will give me bread to eat and clothing to wear, so that I come again to my father's house in peace, then the Lord shall be my God.'
In John, Jesus says,
'Very truly, I tell you, you will see heaven opened and the angels of God ascending and descending upon the soul of man'
And there we also have another connection, in the angels ascending and descending.
Rev'd Sue Martin, Assistant Priest St Bartholomew the Great, Smithfield London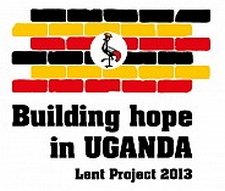 Lent is the Christian season of preparation before Easter. In Western Christianity, Ash Wednesday marks the first day, or the start of the season of Lent, which begins 40 days prior to Easter (less Sundays).
The purpose is to set aside time for reflection on Jesus – his suffering and his sacrifice, his life, death and resurrection.
The actual word means – to lengthen, and is marked by the lengthening of days as we enter the season of Spring.
Lent is a preparation for Easter and is often shown by giving up something, often foods that we especially like; chocolate, cakes and biscuits are good examples. But Lent can also be a time for real reflection.
There are many Lent courses and the two included are both good ways of exploring meanings and an understanding of life today and the role of Christianity.
The Norwich diocese course(as illustrated) is part of the Lent project with Uganda and can be downloaded for free. The material is written by Rev'd Dr Medad Birungi Zinomuhangi, President & Founder-World Shine Ministries.
The Church Urban Fund course looks at issues of poverty today in the UK and can be downloaded for free. Searching for the truth behind the news headlines and discovering realities for people who live on the edge.
Or try Christian Aid Count Your Blessings? Bite size pieces of daily thoughts on life's issues in a gentle but real way.
So, let's get going in Lent, wake up to life around us and the Easter story in 40 days time.
Rev'd Sue Martin
Curate in Gayton group of parishes.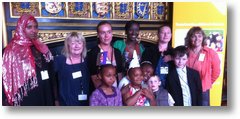 What happens in communities when funding for projects is cut back? When plans and development for new centres no longer happens and the traditional means of support is withdrawn, what is the real impact?
Image of Granard Children's Centre with Maggie Darling, Daycare Trust event at Speaker's House, London.
Many community based projects started to improve people's lives and increase opportunities, especially in areas of need, have seen major cut backs in the last two years.
Many projects are still continuing, even without the support that was originally in place. People are people, and in England the spirit of togetherness and helping each other still exists, plans are still taking place.
Quiet revolutions have happened before, a film from Soka Gakkai International shows that even one person's actions can make a dramatic difference. Narrated by UN Sec. General Kofi Annan and narrated by Meryl Streep, this prize winning film is worth a look.
" …feeling powerless to affect the crisis facing humanity, many do nothing.
But a growing number of ordinary people are carrying out a quiet revolution."
Our partnership, SmithMartin Partnership LLP, works directly with people in communities, we are committed to providing support and enabling achievement and aspirations.
There is a real sense of a quiet revolution, which continues the deliver the good work, to support families and young people, a revolution to bring people together but in a quiet and non demonstrative way.
From experience people do feel 'let down' by authorities that had been so supportive and now have changed directions. But a sense of community togetherness has been engendered and working together to support each other has been enhanced.
The Sure Start Children's Centre initiative is a good example and recent news in 'Children and Young People Now' indicates there is a reduction of over 400 since the coalition government was formed. But of those 400, only 25 have actually closed and London has been the worst hit. Many centres have been combined and formed into clusters with one leader and reduced staff across the cluster, but the work, the contact and the initiative still continues.
Centres in London that we work with have seen major reductions in staffing which has inevitably led to some activities and services being reduced. But the centres are still vibrant and diverse communities, offering provision that is most needed by their families.
Looking ahead with a wider perspective…. there are opportunities to apply for funding for community projects and with the right organisation and structures in place chances exist to support projects, to encourage attainment and aspiration to help people's lives.
A future through this quiet revolution is possible and will happen through people just like you and me.
Sue Martin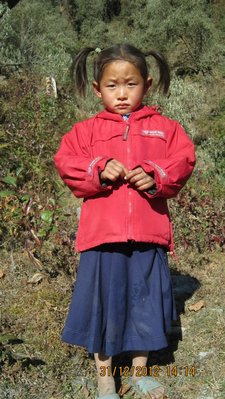 Kalpana, aged 7, in Nepal on her way to school.
We support Kalpana and make regular contributions towards her school costs, from our children's books website Dolphin Booksellers. We put aside monies to send to Kalpana for her education.
Her family live several villages away and Bhim and Kalpana walk for a day to stay with her aunt during school time. Bhim, her uncle, is a Himalayan guide, and communicates with us regularly when he is back from trips around Everest.
Our connection was started over two years ago when I went to Nepal, on a walk to Everest Base Camp. Two days from the Base Camp I developed altitude sickness and had to make a very long and hasty retreat down the mountain. There's more info on my Faith in Nepal page. Helping me to get down was Bhim, an experienced guide. We talked a great deal on the 5 days down and I learnt all about Kalpana.
Sue Martin