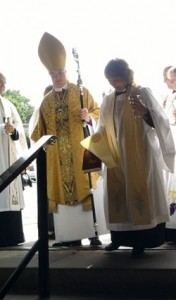 Faith Goes Walkabout aims to create a new look on faith journeys.
Spiritual journeys, life journeys, bringing work,church and family life into one dimension.
Sometimes our lives become little boxes and different compartments, hard to fit together. Like the jigsaw with that middle piece removed.
It seems like a good time for this website to show how the bits and pieces of life can fit together through faith, and Christianity as that central piece of the jigsaw.
My own journey is not so very different to many people, but in sometimes events seemed to hurtle towards me, as they often do!
My hope is that Faith Goes Walkabout will show some of this continuing journey, looking ahead with confidence and behind with reflection.
Much fun on the way too!!
Technically this website is a blog, sounding board and notice board. Will always be pleased to hear from you through my 'Contact me here…'  page.
Summer 2014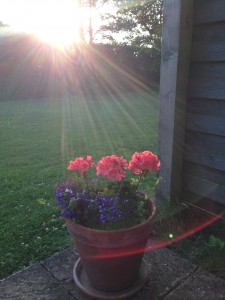 At the completion of 4 years as a curate in a group of rural parishes I have moved into hospital chaplaincy. Part of my week is now in the hospital with people in beds!  Very different from people in thick winter coats in church. The other part of my week is in developing work with children, families and communities. There is a section on faith and work which will point to other websites on our work, really interesting things to do.
And so the journey continues…. I ask for direction and sometimes I receive it. Sometimes I just have to listen rather than do, and its then that the way becomes clear and a pathway emerges in front of me and travels ahead with confidence even when I can't see around the corners.
Follow me now on Twitter… @revdsuemartin