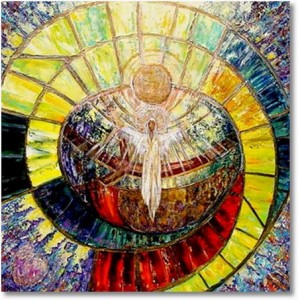 What is Easter all about? Why do we have so much chocolate?
 CBBC explains the history of Easter, eggs and chocolate. 
 A weekend of wet weather in the UK could certainly turn us all into eating chocolate.
But the real Easter message is about Jesus, risen from the dead, alive and with us, here, now and forever.
The cross that we wear and the cross that he bore gives us the light to walk out into the world and proclaim him Lord, It takes away the power of darkness, it takes away the things that we do wrong and leads us in to an eternal life.
It is a love proclaimed, God who sent his only Son to be with us to show his love for all his people.
We are  lucky indeed
Rev'd Sue Martin