Have we really locked God in the church along with the pews? Did we firmly turn the key and slide the bolt so we can't get in and He can't get out?
Over the last week , or is it two… all the churches have been locked. Understandably church goers are distressed. Where can they go to pray and worship? Is anybody doing anything?
But out of sadness there comes joy,and out of a locked church emerges online services. Numbers for people listening in to a service of their choice is huge, larger than church attendance by far. So, now is the time to reach out and offer help and support to all those who are getting in touch.
And, no, of course we haven't locked God in the church, how could we. He is out there, with us, walking with us through this crisis, reaching out to all who ask.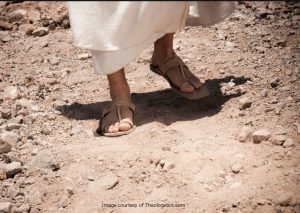 And all we have to do is to ask, to pray and to find Him in our lives  today.
Rev'd Sue Martin