Posada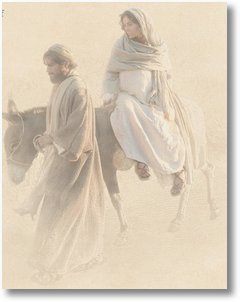 The Advent journey of Mary and Joseph and their donkey is experienced more and more in our churches and homes.
The tradition of Posada, which began in South America is now taking root in the UK.
Crib figures, representing Mary, Joseph and the donkey travel around a village or town stopping(by arrangement!) where there is a place for them to stay with a warm welcome.
Night after night, the figures are taken from one host home to another; hospitality, the lighting of a candle and a very simple act of worship are shared. There is time to wonder on these amazing overnight guests and to reflect on what Advent really means.
Rev'd Sue Martin
image courtesy of spiritualchild.co.uk