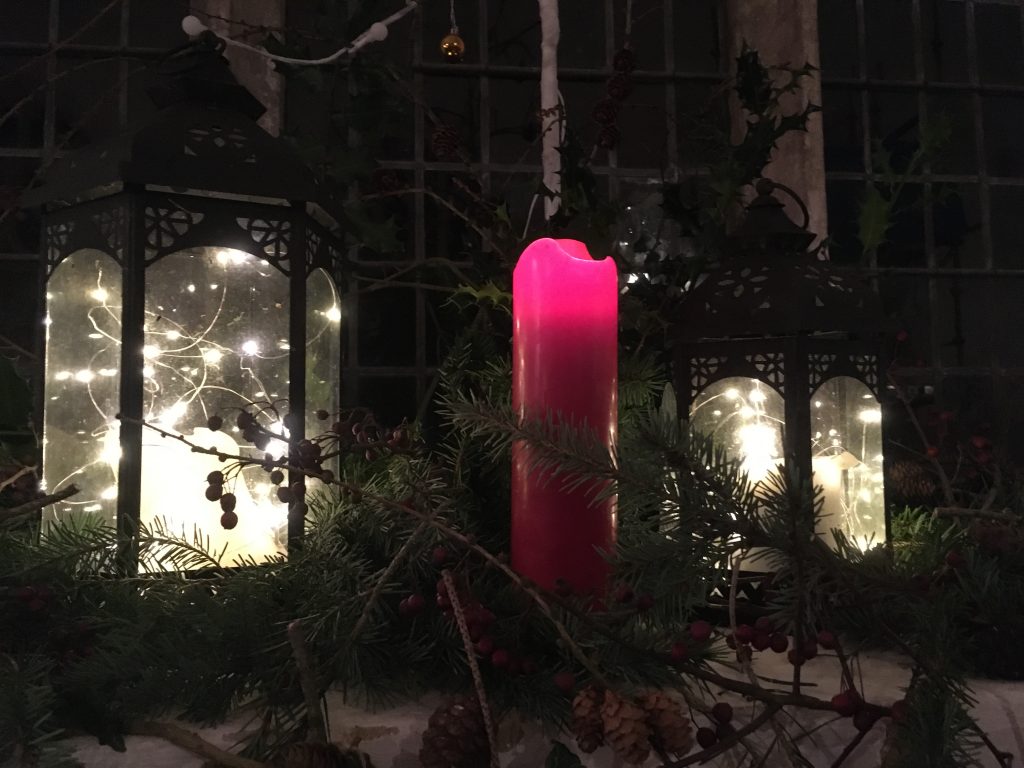 On a dark and dreary night one week before Christmas, in deepest West Norfolk, I walked along the lane, covered with mud from the fields.
As I turned into the church entrance the windows were lit up with a warm glow from within.  This was a warm welcome to St Mary's Church.
I was leading the carol service that evening and along with my robes, bag and service sheets, I had assorted necessary items; spare bottle of mulled wine and 12 mince pies.
Opening the creaking door, I immediately felt the warmth from the coal fired boiler, glowing red in the corner; beautiful singing was coming from the a small choir.
"Hello," said Bill, the churchwarden and farmer.
And I knew that St Mary's Church, would remain my favourite place for a Carol Service.
"We have 6 bottles of mulled wine, dozens of mince pies and shortbread, all we need now are the people. said Bill.
"I'm sure we will be fine", I answered in that reassuring way of a vicar!!  And we were.
The creaking door continued to groan at every entrance and people stepped in out of the wet and cold,  joining us with chatter and laughter.
We began singing Once in Royal David's City. After an hour of listening to the story of Christmas, singing the well known carols, dreaming of the good news that Christmas and Jesus will bring we gathered at the back of the church to share in fellowship with each other. And of course to eat a considerable quantity of mince pies and mulled wine.
Christmas can start once the carols are sung, the readings are read and we are ready to share with families and friends the good news that Jesus came down from heaven.
Rev'd Sue Martin