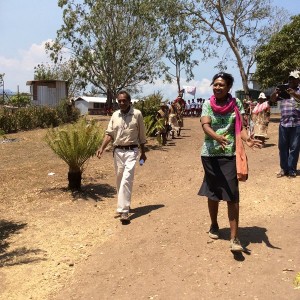 From Papua New Guinea to England, there is joy in every place. Sometimes we just do not see it!
At a community school, where all the staff are volunteers and life is quite hard, the chair of governors welcomes our pilgrimage from Diocese of Norwich in 2015, with joy and happiness in her smile.
Sometimes we just do not recognise the happiness and joy in our lives. So let's go out there and spread the joy!
The earth is the Lord's and all that is in it.
Psalm 24, verse 1
Bishop's Lent Appeal, Norwich Diocese is to Simbai in Papua New Guinea
Rev'd Sue Martin