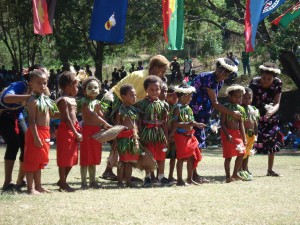 In Papua New Guinea, there are times for celebrations.
Children and families, young and old, gather together with flowers, dancing and masks! The photo of the children getting ready is one of my favourites. It was taken from the last visit to PNG from the Norwich Diocese.
This blog of our pilgrimage is just starting and our journey is yet to begin. But the preparations are well underway, the itinerary is finished and on this site you can see where we are travelling too and the  things we will be doing.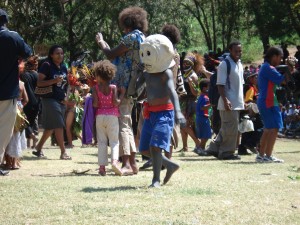 With less than 3 weeks before we will be setting foot in Port Moresby, it is time to look forward and make the final preparations. For me it is the time to make sure that my case or back pack is going to be able to hold all that I am planning to take.
As well as things for myself,  there are things to take for children. I have lots of ideas for stories and fun and maybe even trying on the odd mask or two!
Rev'd Sue Martin