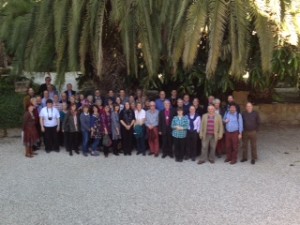 At the end of our journey, we gathered outside the Church of the Resurrection for a final picture. This is a peaceful place and the grounds of the Benedictine monastery has been there for about 1000 years.
Abu Gosh is Emmaus, the place where Jesus revealed himself to his disciples after he was resurrected.
We were at the end of our pilgrimage and  this was a good place to leave the Holy Land.
At the start of our journey we gathered at the Sea of Galilee, where Jesus began his ministry, where he called his disciples.
We journeyed to and through Nazareth and Bethlehem, we stopped for several days in Jerusalem and experienced the sites of the crucifixion and the places where Jesus  entered and walked in the old city of Jerusalem.
We did much more than just visit, but then is that not what a pilgrimage is all about…. a journey of discovery, a time for God to find us and to enable us, with  guided and prayerful direction, as we journey back home and then onwards from there.
Our Pilgrimage Prayer…
God of our pilgrimage,You kept Abraham and Sarah in safety on their journey.You led the children of Israel through the midst of the sea, And by a star you led the Wise Men to the infant Jesus.Protect and guide us as we travel through your Holy  Land, And follow the footsteps of your Son, Jesus Christ. Bring us into the presence of your Son, Who is the Way, the Truth and the Life,that we may follow your paths of justice and peace,  And find your everlasting joy.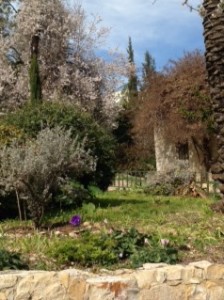 Amen…
Rev'd Sue Martin
---
About this journey?
These web pages are part of the
Faith Goes Walkabout
family of web sites. Designed, produced and edited by the
Reverend Sue Martin
of
the Norwich Diocese
. Supporting the work of the Diocese and communities of faith in the East of England.