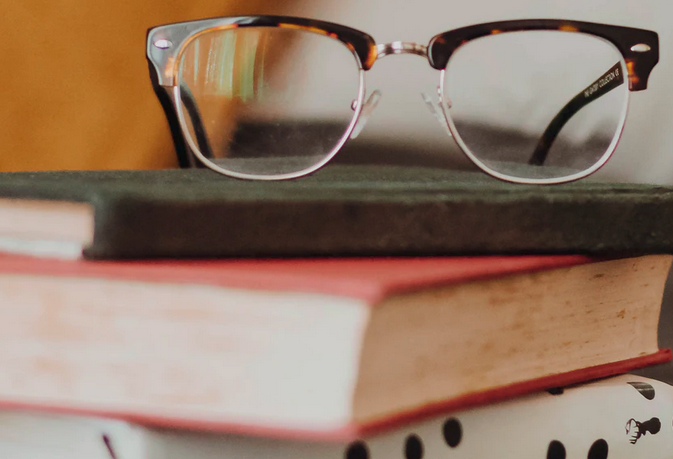 A reading list to cover books which are good to read before, during and after the pilgrimage.
Not exhaustive by any means and meant to give an insight and a window into the life of Christ in Palestine and the lives of Palestinian Christians today.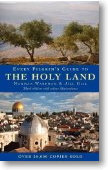 Every Pilgrim's Guide to the Holy Land by Norman Wareham and Jill Gill
" The Holy Land remains the top pilgrimage destination. This popular, informative and devotional guide covers over 60 of the Holy Land's best known sites. Now fully updated to provide up-to-the minute information for pilgrims and tourists, including opening times and website addresses, it is set to continue as the Holy Land travel guide of choice. Illustrated throughout with maps and with a full colour photo section, and conveniently pocket sized for ease of use".  Every Pilgrim's Guide to the Holy Land
 at Amazon.co.uk.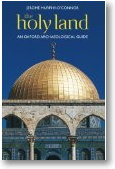 The Holy Land by Jerome Murphy-O'Connor
All who plan to visit the Holy Land in the coming years should buy a copy of this excellent guide.
Jerome Murphy-O'Connor is Professor of New Testament at the École Biblique et Archéologique Française in Jerusalem and a leading authority on the Historical Jesus and Saint Paul.
The Holy Land: An Oxford Archaeological Guide from Earliest Times to 1700 (Oxford Archaeological Guides)
 on Amazon.co.uk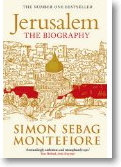 Jerusalem by Simon Sebag Montefiore
A fittingly vast and dazzling portrait of Jerusalem, utterly compelling from start to finish (Christopher Hart THE SUNDAY TIMES )
…astoundingly ambitious and triumphantly epic history of the city (THE DAILY TELEGRAPH 20120303)
Outstanding, superbly objective, elegantly written and highly entertaining (Saul David MAIL ON SUNDAY )   Jerusalem: The Biography
 on Amazon.co.uk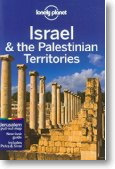 Lonely Planet Guide to Israel and the Palestinian Territories
Lonely Planet Israel & the Palestinian Territories is your passport to all the most relevant and up-to-date advice on what to see, what to skip, and what hidden discoveries await you.
See the breathtaking gold and turquoise-hued Dome of the Rock, float in the salty Dead Sea, or sunbathe on Tel Aviv's beaches; all with your trusted travel companion. Get to the heart of Israel and the Palestinian territories and begin your journey now!
Lonely Planet Israel & the Palestinian Territories (Travel Guide)
 on Amazon.co.uk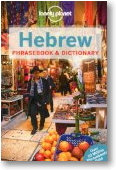 Hebrew Phrasebook Lonely Planet
Anyone can speak another language! It's all about confidence.
Israelis love to chat, so don't be surprised – or caught out – if a total stranger starts up a heated discussion while you wait at a bus stop or felafel stand. An ancient language, Hebrew is the lingua franca of this most cosmopolitan of countries.
Whether on a working holiday or on pilgrimage to the Holy Land, this book is an essential companion into the fascinating life of Israel.
Lonely Planet Hebrew Phrasebook & Dictionary (Lonely Planet Phrasebook: Hebrew)
 on Amazon.co.uk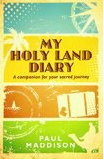 My Holy Land Diary by Paul Maddison
My Holy Land Diary
 at Amazon.co.uk
---
Journalists and writers can also now access information and guidance through the BBC Academy, to help with context and sensitive political and cultural issues. See more…
http://www.bbc.co.uk/academy/journalism/search?query=Israel+Palestine
---
About this journey?
These web pages are part of the
Faith Goes Walkabout
family of web sites. Designed, produced and edited by the
Reverend Sue Martin
of
the Norwich Diocese
. Supporting the work of the Diocese and communities of faith in the East of England.