Sermon for the 3rd Sunday in Lent
 Sunday 7th March 2021 Zoom
Readings
Exodus 20: 1-17
1 Corinthians 1:18-25
Gospel  John 2:13-22
May I speak in the name of God who is Father, Son and Holy Spirit. Amen
We  are in the 3rd Sunday in Lent, halfway through Lent and getting towards Holy Week  very quickly now. This year also that means getting to the end of the lockdown.
Have you ever felt so annoyed with a situation that you take the matter into your own hands and just sort it out?
Well, this is just what Jesus did  at the temple! Tables turned over, money scattered to the far corners of the temple grounds and people sent definitely on their way. Priests standing around in amazement, whoever is this man and what on earth is he doing?
What was Jesus doing? Here is this peaceful and calm person who was the man fast asleep in the boat whilst the storm raged and the disciples were tossed about, the man who calmed the storm and calmed the disciples too. I am sure his disciples were not used to Jesus behaving in this way, clearing the stalls, and sweeping things aside.
But it is fascinating to look at the story and other passages in the Bible that are linked to it. I am beginning to think if I did ever find myself on a Desert Island as in Desert island Discs it would at least give me enough time to see how the Bible passages are so often linked together.
We have the reading in John's gospel today, which  is at the beginning of John's gospel whereas in Mark and Matthew it is nearer to the  end, and it is the arrival into Jerusalem before the Passover.  The temple was the central place for the Jews, it was the hub of life. Jesus overturned the tables and scattered the money  of the money changers in the temple grounds, where there were a lot of people, Gentiles and Jews. They would not all have been allowed inside  the temple, but in the temple grounds.
Jesus had a good crowd with him, along with his disciples, he had many followers, he had ridden in triumph into Jerusalem, people wanted to hear what he would say, they wanted to see him perform miracles, they wanted to be with him.
Imagine the uproar when Jesus did this. Imagine the faces of the priests and Pharisees.
The temple was the central point for the people. It was the focal point of the nation. The Romans were in charge everywhere else.
And Jesus turned the whole thing upside down. Upside down! Isn't that what Jesus did and still does. He turns things around so we can see where God is and what he wants us to do.
Sometimes it takes a whole lot of effort to make changes. I wonder if that sounds familiar to today. We are about to see major changes in our lives and all sorts of things, so get ready. We cannot always be comfortable for ever. We also need to make changes and if you like metaphorically , have our own tables turned upside down!
Jesus said,  "Is it not written,' My house shall be called a house of prayer for all nations?' But you have made it a 'Den of Robbers'" Matthew 21:12
When Jesus says this these are direct quotes from firstly Isaiah 56:7 which says 'For my house shall be called a house of prayer for all people.' That is all people!
And in Jeremiah Ch 7  11 'Has this house, which is called by my name, become a den of robbers?'
The priests and Pharisees were appalled, they had been called to account on how they ran the temple, they now saw Jesus as a real problem, Timing was not good as the Feast of the Passover was soon to happen. The Romans needed to see that this place was in good order. Jesus was threatening the Jewish  priesthood with disorder. They could not tolerate this any longer, they started to plot against Jesus.
It is interesting that the first of our readings today from Genesis is the commandments, and links well with the need to follow the order that God has set before us.
In Paul's letter to the Corinthians, ch 1:20, 'where is the one who is wise… Has God not made foolish the wisdom of the world?'
Tables and lives turned upside down! Jesus came to save us and to make changes. He has turned more than just the tables upside down
Now the scribes ask Jesus for a sign for doing this. But they do not understand what he says. He says that if the temple was destroyed, that he could build it up in three days!
The temple was taking years to rebuild and the Pharisees did not understand.
What Jesus was meaning was that his resurrection after death would be in three days and he would rebuild the nations for all God's people.
In many ways we are fortunate to live now, even with Covid19, we know the signs and can interpret them if we try very hard.
As we continue in Lent and move towards Holy Week let us know that Jesus came to earth for all people. He came to save us. He may well turn over the tables and turn things upside down. All we need to do is to trust in Him and his love for us.  
Amen  Rev'd Sue Martin
Sunday 21.2.21 First Sunday in Lent
Readings
Genesis 9: 8-17
1Peter3: 18-end
Gospel Mark 1:9-15
Water is Life Giving
Noah and his sons were had finally been able to empty the ark of the animals. They had saved God's creation to survive after the flood.
Well I don't know about you but in our villages Gayton, Grimston and Pott Row we have had so much water about, flooding everywhere, tankers taking water away almost constantly for weeks.
Our fields hold the signs of the abundance of rain we have had in the last month. Ducks swimming on ploughed fields, streams and ditches overflowing. Thank fully in the last two days we have seen some signs of tis reducing and sunshine to lift our spirits.
But there is an old saying, which says You can't always have the sunshine without the rain.
By this time in the year and this year holds a number of problems, we just love to see the sign of the sunshine and a chance for those first spring flowers to appear. The grass verge on the other side of our road is full of snowdrops and we have a few crocuses and tiny bulbs bursting through. What a joy!
It lifts our spirits.
The last time I spoke to Rev'd Jane she was hoping to see something of the bulbs that she knew would appear in her garden and they were giving her some happiness to think that this would soon happen. This coming week will see the funeral service for Jane on Thursday. Yesterday a number of us including people from Gayton came together to tidy and clean the church. It was quite a task after the builders. But it does now look very nice and ready for the occasion. I just wish that it hadn't happened like this and would have ;oved Jane to actually see the church as she had hoped for for so long. We will ask Jesus to be with us all this week as we move to the service, knowing that she is safe now and at peace, in heaven where I am sure the sun will be shining.
In the story of creation God provides the water in the oceans and the rivers and without it our planet would not survive. Water is a crucial part of our existence from the beginning. Water is both life giving and a source of the holy Spirit's refreshing and uplifting power.
Have you ever visited a bubbling fresh stream with clear sparkling water? It is effervescent to see and effervescent in our lives.
Water is life giving.
There is a theme of water this week in all our readings; the flood in Genesis. The baptism of Jesus in Mark and in 1 Peter the bringing together of the flood and the baptism and the understanding of the importance of water both to our lives and to our spirit.
In Mark's gospel Jesus was baptised by John the Baptist in the River Jordan
" And just as he was coming up out of the water, he saw the heavens torn apart and the Spirit descending on him like a dove."
And in Genesis we also have the dove who is sent out by Noah to see if there was  land appearing after the flood.
I received a leaflet this week with my Church Times, called Water; The Truth from WaterAid. On the front cover was a picture of a beautiful child full of smiles under a shower tap and the breaking news was that for the first time in history 9 out of 10 people in the world have clean water! How astonishing that is and we give thanks t all those who have made that possible.
So we know that water through baptism, whether immersed in the river or by water from the font we have been given that holy water by God.
The water is life giving, but so much more than that. It is the sign for us all that we need to be given that spirit from God, through Jesus. That life-giving water. When we thirst for something and are not sure what we need, it is that need for our souls to be quenched and full of God's word and support.
Jesus is living water for a thirsty world.
A thirsty world where people look all the time for things to make their lives fulfilled. A thirsty world where people strive for more things to make their lives complete. But yet they look in the wrong direction, they seek material gains or short-term pleasures. These things which never satisfy and never quench their needs.
Jesus is living water for a thirsty world.
We have now started our time in Lent, time to give up something or to do something, but it is much .more than that. It is a time to really seek what we need,
We need Jesus in our lives, He will quench our thirst and provide us with the love and care to fill our souls with happiness and joy.
Lent is about looking towards Easter. Jesus knew when he went into the wilderness that he would have to face all that was coming to him and that he was to save the world and to save God's people.
As in the time of the flood, people had and still do go astray and far away from God. We have a real human condition of feeding our immediate needs first. Which is why we find living through this lockdown, which is horrendous, so hard.
Lent can also be a time for an invitation to find God and to seek Jesus in our lives. You know the picture of the door, where Jesus stands on one side and we are on the other? There is no handle on Jesus side, but only our side. We have to open the door for Jesus and let him in .
A way in can be through that living water, a well where the water is from the spring of eternal life, it doesn't get better than that. We have to just be immersed or touched by the water, touch your fingers into that flowing stream, quench your thirst by drinking water for the soul.
This Lent, remember that life giving water , the water of our baptism and the water of life on all creation.
Amen
Rev'd Sue Martin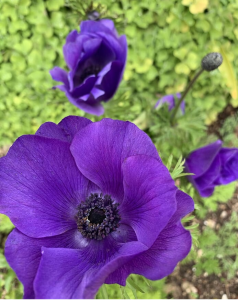 Sunday 7th February 2021
2nd Sunday before Lent Zoom service across benefice in West Norfolk
Readings
Proverbs 8:1, 22-31
Colossians 1: 15-20
John 1: 1-14 Gospel
May I speak in the name of God who is Father, Son and Holy Spirit. Amen
The Good, the Bad and the Beautiful.
We have good news! Jesus came to dwell among us.
We have good news! The vaccine is a great success and we are leaders in the world, ready to roll out worldwide.
So let us not be glum! Let us not be dreary! Where is the goodness in being despondent?
Easier said than done, I know.
But this week, so many of us, including myself have had the vaccine . That is truly remarkable and will lead to us getting back together at some stage. Wave if you have had the vaccine! Send a wave through chat if you can! And for those who haven't yet, it is really getting through to everyone now. How amazing is that!
That is good news and beautiful too.
So let's get the bad news out of the way and then I can talk about the good news of Jesus coming to dwell with us.
You know, there is always bad news. And don't people like to pass the bad news on. There is a saying , No news is good news' and I think that seems right for many journalists and people. But then the news has been bad for so long that it is hard to turn that around and look for the good news.
Then, have you noticed, that when there is some good news, it is quickly followed by a kind of, " well we can't do that yet and that won't be possible" .
Now  the good news is that… Jesus came down from heaven to dwell and be amongst us all.
" For in him, all the fullness of God was pleased to dwell' Colossians 1:19
We have all the good news we need, if we listen to it. In our three readings today we hear the message;
The Lord created me at the beginning of his works, the first of his acts long ago." Proverbs 8:22
" He is the head of the body, the church, he is the beginning, the first born." Coll 1;18
' In the beginning was the Word and the Word was with God and the Word was God.' John 1:1
In the beginning, God created heaven and earth.
Now we know a lot about earth , but not so much about heaven. In fact we don't often talk about it, not sure why but heaven is  the place that God created for us all to eventually live with him in peace.
Heaven was created so long ago but is still there for us.
Our timescales are a bit out of kilter at the moment, lockdown has created a void, a space which we are all in and it is hard to understand timescales of more than a year ahead. Our horizons have been diminished.
Bad things can make our horizons and our dreams seem impossible. Bad things come in all sorts of shapes and sizes, they can surround us with despondency, they can make us feel as if there is no light at the end of the tunnel, they can gill our hearts with darkness.
Now the good news is, Jesus tells us though that the light has never been put out by the darkness, it has always shone even in the darkest places. But the darkness likes to try and bring us back into the mire, have you felt that?
Things are not right all the time, but the light  does break through. It shines in the darkness
I hope and pray that is where we are now, the light is trying to break through and shine in our darkness.
Our second hymn today starts,  Think of a World without any flowers, think of a world without any birds…. It is potentially a sad hymn, maybe not sad as much as reflective. And it makes us think, look at the words as they appear and see where you are in this hymn. We brighten up later with  Be Thou My Vision O lord of my heart.
We have the good news with us, today and every day. We just need to believe and trust in God, our Saviour. Let those who cannot hear this or will not listen, spend some time in finding Jesus.
The Good, the Bad and the Beautiful
We have beautiful news, this world is a beautiful place and God's creation is amazing and wonderful and we can live within it.
We have much praise our God in heaven for as we live on earth.  Let us put aside our feelings of gloom and get ready to step out once more into God's world of light, peace, love and promise.
Amen  Rev'd Sue Martin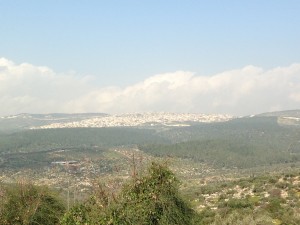 The Wedding at Cana
Epiphany 3 Sunday 23rd  January  Zoom
Revelation 19: 6-10,
John 2: 1-11
May I Speak in the Name of God, Father, Son and Holy Ghost
We live in strange times. Somewhat of an understatement I know. Times are difficult, unpredictable, sometimes we are in the doldrums and it is like we are becalmed in a vast ocean Other times we are bashed about like the disciples in the boat in a storm on Lake Galilee.
I was thinking that it reminds me of a film called The Life of Pi, which I am sure some of you will have seen. Briefly, a boy is travelling with his family and their entire zoo, including a tiger, on a boat, which is caught in a storm. The boy is saved and also the tiger and they share a journey across the oceans in a small boat. At one point they are becalmed. They keep their distance from each other. The boy is frightened of the tiger with his very sharp teeth and claws. The tiger is frightened of the boy and his ability to use things like wood and sails to threaten him. After a long, long time they drift to an island in the tropics and the tiger walks away, leaving the boy alone.
We are definitely becalmed somewhere, fortunately  in our own homes, and we are frightened of the virus with its spike proteins, maybe and I am guessing here, the virus is frightened of us and our ability to use vaccinations against it.( I don't think the virus has any emotions though so don't quote me!!
We are in a period of time which is called, 'waiting'! We are waiting for the vaccination, unless we have already had it, we are waiting for the curve in the graph to be right down and we are waiting to be told that life can go back to some kind of normal.
What a strange time indeed. Never saw this one coming!!
But this week a real sign of hope The US inauguration for Joe Biden President of the United States and Kamala Harris as Vice President. What a joy to hear in his speech that he refers to his Christian faith at least 10 times. He referred to St Augustine who wrote that a people is a multitude defined by their common objects of their love. He said that the work and prayers of centuries have brought them to this day. And that the American story is a story of hope and not fear. Plus so much more…
This is the right time for a US president with such a dedicated faith who is able to proclaim that love.
In our readings, we hear in Revelation that the time does come when the Lamb is  married to the Lord.
In John the passage of the wedding at Cana, Mary, Joseph and family have been invited to attend the wedding of a family. A very special wedding and the hosts want all their guests to have a wonderful time, plenty of good food and wine too.
Now we all now the preparations before the wedding, I'm talking pre Covid! so much to do.
By  this stage, Jesus was already in his thirties and with brother and sisters too and at the wedding with Mary and Joseph, his brothers and sisters.
But there is also much missing in our story from John's gospel. Had Jesus been doing nothing but learning the trade of a carpenter's son to this point, what did Mary feel about him? Had she been aware of just how special he was and had he already shown to her some of the miracles that he could do.
I think there must have been some signs, some evidence that hadn't been shared, but Mary was the mother of Jesus and she would have known.
So, at the wedding, the wine runs out! Disaster, catastrophe.
Mary sees  here is a chance for Jesus to be helpful surely, he could do something so she says,
"They have no wine."
Jesus replies with a rather off hand reply, "Woman, what concern is that to you and me? My time has not yet come." My time has not yet come.
But he does decide to help and asks the steward to fill the jars with water, these were huge alabaster jars. When we  visited Cana in 2015, we saw the jars, they were about 5 feet high and nearly a metre across, quite a lot of win!
When the stewards went to pour from the jars they poured out not water but wine.
Strangely the story we have finishes here, we don't hear how amazed people were or if indeed they had even noticed.
But the important aspect is that Jesus shows just what he can do.
The wine is in abundance, over and above the needs of the guests, rather like the feeding of the five thousand, this shows that God's love and what he can do is over and beyond all that is needed, it is in abundance, there will be no shortage.
My time is not yet come.
Jesus  was waiting for the right opportunity. Waiting for the right time.
The right time. When is the right time? When will be the right time for us to move away from lockdown? When will Jesus come again? When will our lives return to some kind of normal?
For Joe Biden, having tried for the presidency before, I am sure he  would also have been thinking is this the right time?  America has never needed such stability ever before. No one would ever have thought that over four years ago
For ourselves, sitting tight in this pandemic,  we know that . if we live in love, we live in hope and we live knowing that Jesus is with us, beside us, behind us, in front of us. Waiting with us and knowing that before too much longer the time will be right for us all.
So keep safe, and have your trust and hope in God.
Amen
 Sunday January 10th 2021 1st Sunday after Epiphany 

Zoom Service
Readings: Genesis 1: 1-20
                  Mark 1: 1-13
May I speak in the name of God who is Father, Son and Holy Spirit. Amen
In the beginning… a New Year and a new start
Last year is behind us, but like everything that is behind us, it still lingers on. My goodness doesn't it feel like that at the moment. Let's just cheer ourselves up today though, we are only 1 week into January, we have a roll out of vaccines which should make such a difference.
So for once, taking note of all the dreadful statistics, let's look forward and see what joy we can find. And do you know, there is an abundance of joy, all around us. We have a new beginning; in Genesis we hear how God formed the world…
'In the beginning, God created the heaven and the earth'.
We hear how God created the earth from the void and  filled it with, light and darkness, earth and seas, day and night, living creatures, plants and trees, and finally humans made in his own image. On the sixth day God saw all that he had made, and it was good.
He has given us so many good things.
Epiphany is one of my favourite seasons, it follows from Christmas and is a haven of longing and fulfilment, good news, manifestation of God in man, wise men bearing gifts and allows us a few weeks to dwell in that sense of awe and wonder.
Indeed we have the greatest gift, Jesus in humankind, the Son of God, with us to the end of time. Such good news!
We have just had a time of many gifts and the best is yet to come!
I named 2020 as The Year of the Parcel. I don't think it was only me that was a regular user of a famous online shopping service. There was so much constant bad news  and being unable to get out as much as usual, I turned to the online store beginning with A and  the brown paper bags and boxes just kept appearing!
But you know, although I ordered the items, they were still a surprise as I opened the box. I was full of joy  in receiving the smallest or most useful of things. I wonder what for you would be the smallest or most useful thing you ordered online. My highlights would be a jar of Vegemite or maybe the shoehorn, incredible so useful but still a delight.
We could see on Chat if you felt like adding your smallest or most useful online purchase?
2020 The Year of the Parcel
2021 Who Knows!!
But what we do know is that Jesus came down from heaven to dwell amongst us
Dwell… a definition can be
to linger over, emphasize, or ponder in thought, speech, or writing to live or take residence.
We move on in our readings to the time when the cousin of Jesus, John the Baptist, was living in the dessert and we hear that people across Judea were going out to him as he was spreading the message of  the coming of the Messiah. Jesus, he knew was close by and it was his mission to spread the word of Jesus to all people, not just the Jews but all people.
And at the time Jesus travelled from Nazareth about to start his ministry, and he came to John at the River Jordan. He asked John to baptise him and as he came up from the waters of the Jordan, the heavens tore apart and the Spirit descended on him like a dove.
This is the new beginning, Jesus baptised and ready to start, a new salvation. The salvation for all people. And even . well last year, now at the River Jordan, people from all over the world descend on its banks and are baptised again with the water from the river. Crowds of people all wanting to receive the Holy Water and to follow in the footsteps of Jesus.
So that is not just good news, that is the BEST news ever. We are all blessed and, in the love, and knowledge of God giving us his son, Jesus Christ.
And as  for now, 2021, what shall we do? Do you know I really think this is time for change, change for the better, let's move forward to a different way of worshipping and looking after God's world. It certainly is time we should .
Our planet is in trouble, that's God creation we heard about in Genesis.
Our church is in trouble, that's God's church, not enough money, not reaching enough people.
Our neighbours are in trouble, that's God's People, both locally and across the world , they need our support.
So let's make a change in our lives. As we sit back in our homes whilst we can't go out. Take the time to  think about what changes we would like to see and if we keep trying, they will be possible.
So goodbye 2020 The Year of the Parcel and Welcome 2021 The Year of New Beginnings.
Amen