Reflection for Light up a Life Service 2016
When we lose someone we love, there is an overwhelming sense of loss and a huge gulf of emptiness and sadness. Sometimes we are prepared for it, and sometimes we have no idea at all, it's a deep sadness and it's a great shock.
We spend so long talking, reliving events, wondering why, and going over and over it in our minds. Was there anything else we could have done? Why did it have to happen to us?
Unanswered questions as long as your arms…..
At some time everyone here as suffered losing someone they love, this may have happened in this last year and we now face Christmas without them. Life and death are hard, whenever it happens.
Our service today is about Light up a Life.
The light shines in the darkness, and the darkness has not overcome it. John 1verse 5.
And we join together in our service for those who have died, we remember them with love and fondness, we light a candle for their lives and we hold a light in our hearts for them forever.
I sometimes think it's like walking along a path together and you come to a fork in the path and one of you goes one way and one another. It's a step in the journey and it has now taken a different direction.
We will join them on their path, but not yet.
At the Norfolk Hospice Tapping House, where you will all have had some connection, you will have found support for you and your family and for the person you have loved and for whom we are here today. That support is overwhelming at times, in the  time that I have been involved with the hospice, I know that for all the staff, this is so much more than a job of work, this is a commitment and a caring love for those in need and in their care. And my goodness, doesn't it show!
So, we are also here today as a reminder of the time that you and the hospice have been together and give thanks for all that means to you.
In about 3 weeks' time we will all be immersed in Christmas, lots of plans and preparation and maybe for you a different time than this time last year.
In church we are in the season of Advent- the coming of Christ into the world. The time when we are living in the darkness of our winter and yet the light of the world came down from heaven to be with us.
The light of the world.
As we light the candles in a moment, we can celebrate the lives and times shared with those who have died, and we also give thanks and celebrate the coming of the light into the world. For Jesus, that light, gives us the promise of eternal life, a life beyond here, a heaven and a new journey with Him.
Walking on the path together and then taking a different direction.
Those we have lost are a light that will burn forever in your hearts and remember with deep fondness and love the fond memories that you cherish in your heart.
 "The light shines in the darkness, and the darkness has not overcome it".  John 1 verse 5.
Amen
Rev'd Sue Martin          Outreach Chaplain, The Norfolk Hospice Tapping House.
Dec 4th 2016, St Botolph's Church Grimston
 Advent Calling!
 Isaiah 30:19-21,23-26
Matthew 3:1-10
May I speak in the name of God, who is Father, Son and Holy Spirit.
I was in the butcher's yesterday and it seems to me like a place where there are often real snippets of information about people's lives going on.
The conversation went,
 "I'm going to have to be a bit more careful this week, Christmas shopping week, so it's sausages instead of a joint!"
Whatever you feel about the economics of sausages re a joint of beef, it does have the point of preparing, getting ready, making sure that you have done what you can to make things right.
And so starts my sermon for the second week in Advent…
Advent calling, are you getting ready, what can you actually do to get ready, how much time do you need and is will you are going to do have the right effect?
My Advent reading this year is with Tom Wright, a great writer of commentaries and his journey through Advent with Matthew is making me think, so hope you are ok with me sharing some of that with you.
Matthew 3:1-10 is the place to be!
John the Baptist in the desert preaching in the Judean wilderness. By all accounts John was a wild character, clothes made from camel hair, eating locusts and honey and foretold by Isaiah that there would be a voice in the wilderness shouting in the desert.
"Prepare the route that the Lord will take, strengthen out his path"
John was baptizing people in the river Jordan, they were confessing their sins, people were flocking to him. It was foretold and they needed to make sure that they were prepared.
But were they doing the right thing?
Let's go back 2000 years, a hot and dusty desert not a road in sight and the king is coming. Much preparation to get the road ready, making it good and making it straight.
This message had been in the life of the Jewish people for hundreds of years and it was part of the great message of hope, of forgiveness and in healing this special nation after the exile.
In today's language it is like the blue flashing lights of a presidential cavalcade, clearing the way ahead so the important person can get through.
But! Tom Wright argues that they were not ready 2000 years ago and the people knew that. It  was why they were coming for baptism and renewal. Over a 1000 years before they had crossed the River Jordan in exile and now they were coming back to that river and go through it again as a sign of complete renewal.
But John knew that in their hearts they were not ready.
The Pharisees arrived, they surely were in a good place, and they considered themselves to be unlikely of obvious sins.
But John says in verse 7,
'You brood of vipers, who warned you to escape from the coming wrath, you had better prove your repentance by bearing the right sort of fruit! And you needn't start thinking to yourselves,"
We have Abraham as our father" Let me tell you, God is capable of raising up children from these stones! The axe is already taking aim at the root of the trees. Every tree that doesn't produce good fruit is to be cut down and thrown on the fire!'
No mincing about there then! John was known to say it as it was. The Pharisees of course believed that they were following the rules, they were leading people in the faith, this chosen people, this holy nation.
But they were full of pride and righteousness.
You know the saying pride comes before a fall? They were certainly on the way to a large fall.
Their pride and arrogance was getting in the way of the preparation that God was asking for all to make before his coming into the world through Jesus Christ his son.
Humility was needed.
The coming of Jesus was not going to be through a cavalcade, a well laid out road, a palace with servants in obedience.
It was going to be at the same starting position as all humans, through a baby, a defenceless baby, and a child who was going to grow up in love and obedience with loving parents who would support him for as long as he wanted.
John's warnings and starkness show the way for the ministry of Jesus. It was not what the Pharisees where expecting.
But it is a mixture of God's plans and methods, from the Old Testament and into the New Testament and into our world today.
Tom Wright explains it as,
'The comfort and healing of the kingdom message balanced by the stern and solemn warning that when God comes back he demands absolute allegiance. God isn't simply the kindly indulgent, easy going parent, we sometimes imagine.'
But getting back to today, and this week ahead in Advent and the preparation we need before Christmas, and our celebration of the birth of Jesus, are we doing the right things?
Advent calling, are you getting ready, what can you actually do to get ready, how much time do you need and is will you are going to do have the right effect?
Thinking about the woman in the butchers, are we going to go with the sausages this week instead of t the joint?
 Can we take ourselves away from the glitter and spending for a little while to reflect and prepare for Jesus coming into our world?
Advent is a wonderful time of year and it does at the very least bring Jesus into many homes, through Nativities, cards, carols and the church services. I often think it is our job at this time of year to make sure that we pass on that understanding of what Christmas is actually about.
That wonderful togetherness and joyousness is a reflection of the joy that Jesus can bring into all our lives.
It isn't a case that we have to stop enjoying the preparations, let's all have a great time and make as much festive Christmas preparations as we can, let's light up the churches, let's light up the world and let's light up our hearts with the knowledge that once again we find ourselves at this splendidly wonderful time of year.
Amen
Rev'd Sue Martin
July 31st Tenth Sunday in Trinity
St Mary's Church East Walton, Norfol

k

Where your treasure is there will your heart be also

Hosea 11:1-11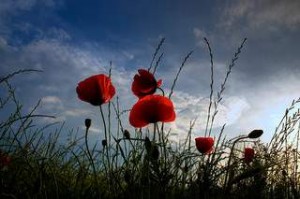 Colossians 3:1-11
Luke 12:13-21
May I speak in the name of God, who is Father, Son and Holy Spirit.
I would really like to put my head in the sand and be an ostrich at this time. A few weeks ago I thought that was possible and that when I came up for air then all this turmoil, worry and disaster would have gone away and life would be more settled.
But it hasn't and there have been such dreadful things happening that they are now impossible to ignore. They are creating fear, despair, upset and rage and then what happens next?
If we can in our prayers, be with all those in Rouen at the dreadful killing in the church and at the Eucharist, we ask God to look with compassion on his family on earth, to break down the barriers that some want to erect between different people, counter the effects of evil in our time and be with all those who mourn and who have been involved in these sufferings.
What I am going to talk about is seeking those things which are above in God's world, getting rid of malice, fear, anger and wrath and being with God and God with us at every step of the way.
Where your treasure is there will your heart be also
Three readings which are linked in well with each other and give us the words and concepts to deal with our own lives on earth and being good people in God's image.
In Hosea we hear how God says;
When Israel was a child, I loved him. And out of Egypt I called my son.
The more I called them the more they went from me,
They kept sacrificing to the Baals, and offering incense to idols.
In Paul's letter to the Colossians;
So, if you have been raised with Christ, seek the things which are above…
And in Luke;
Take care! Be on your guard against all kinds of greed; for one's life does not consist in the abundance of possessions…. For where your treasure is, there will your heart be also.
In the Western world our lives are built on anxiety, we become weary, we are puzzled, we strive and achieve. We work towards increasing security and to get to a time when all this will be worthwhile and we can live off our own storehouses.
In essence there is nothing wrong with this and Jesus goes on to be shown in Luke to know that people have their homes, and their lives, we cannot all live as flowers of the field. This is an ideal or an image to give some examples of how this world does and can manage.
It is more about the greed that it brings in its wake and the desire to look inward and to focus on the treasures in this world and not to look at the treasures we look towards in heaven. There is a plea in Luke to follow God, not necessarily to get rid of all your possessions but to be content with what you have.
Make yourself purses that don't wear out, a treasure in heaven that lasts forever, where the thief doesn't come near and the moth doesn't destroy.
 God asks us to follow Him, to be His people, to live in this world and in His ways.
So why do things go so badly wrong sometimes? Why do people commit such dreadful acts against each other? If you live in anxiety, envy, fear, anger, wrath, despair then things will go wrong.
When people in power struggle to maintain order and start to use weapons and tactics that will create all of the things above then it allows for all those wrong doings to take place, it finds a way in and if we are not careful it will find a way into our thoughts, our lives and our hearts.
If we live a peaceful life and we are called by God to do that, and if we look beyond this world then it is more hopeful that all will be well.
Where your treasure is there will your heart be also
Amen
Rev'd Sue Martin
---
July 3rd Sixth Sunday in Trinity   Come, Walk with me…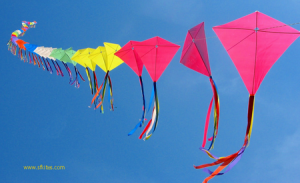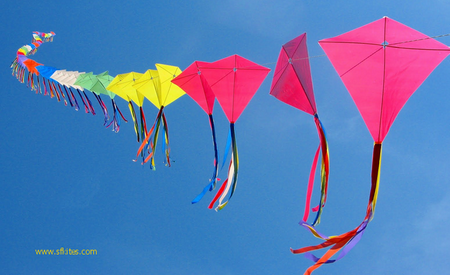 2 Kings 5: 1-14
Galatian's 6:1-10
Luke 10: 1-11, 16-20
What I am not going to talk about today is anything to do with politics, politicians and shenanigans with unstoppable consequences to us all!
What I am going to talk about is listening, following and responding and I have called it;
Come Walk with me…
I often quote from Luke 10, v 10, 11,
Whenever you enter a town and they do not welcome you, go out into the streets and say, 'Even the dust of your town that clings to our feet, we wipe off in protest against you.'
Jesus was talking to his disciples and the 70 others when He asks them to go out and do his work. Do not spend too much time when your word falls on stony ground. How often do we relentlessly go on and on, I know I do, and sometimes I stop listening to God and just follow my own determination and way.
I have to say, it doesn't usually work and I am generally persuaded to think again! That sounds really easy doesn't it, but when I and perhaps you also are on a roll in to a way forward, then I am not easily stopped!
In our reading from Galatians v 6, we have
Those who are taught the word must share in all good things with their teacher,
V5 All must carry their own loads – it is each one of us that is responsible in our own rights for the work and all that we do on this earth.
And in Kings we have Naaman who is suffering from leprosy and tears up the letter about a cure, because it is to how he sees his cure will happen. Even when Elisha writes to him to go to the River Jordan and bathe to be cured, he rejects it as he wants to hear this himself and does not see that it can be as easy as that.
Fortunately for Naaman, he listens to his servants who say why can you not do such an easy thing and believe, you do enormously hard things for others, why can you not do this simple thing yourself?
Don't we all follow on our own thoughts and I wonder how we know when God and Jesus are talking to us? I have often felt that I have found myself as a priest in our church only when I listened to what it was that God was trying to ask of me, certainly not rejecting it, by the usual questions … why me? the usual excuses… not enough time?
The other week I was working in London and a few spare hours and what I experienced was amazing and not the planned visit to an art gallery or gentle stroll and lunch that I had thought about.
I have planned on something a little different today and wanted to share that with you. It's really a story about me and my angel! I am going to do the voice of my own thoughts and Jan is going to be the voice of my angel, Blue Angel
Sue   – That's wonderful then, finished the meeting, I'm now in Southwark and I can have some time for myself, an art gallery perhaps, a stroll and some lunch? If I cross the river here I will be in Holborn, a good place to start.
Jan   "What was that I heard, you have some time? Amazing, but don't go that way, there are further instructions from above for you and you actually need to go the cathedral, so turn right now!"
Sue – Maybe I'll turn right and go to Borough High St, maybe in to the market perhaps and have a coffee.
Jan – That's it, you're actually going the right way.
I walked down the road and across into Borough High St and the edge of Borough Market.
Sue – Well, it looks ok, except I forgot that by this time of day there will be loads of people buying expensive apples and fruits, they could buy all that in Norfolk at half the price. Look at that stall selling sausages over there, £1 a sausage!!  I'm going to walk around the back streets.
Jan – Oh no! And where are you going now, that is not the way to the cathedral. Why do humans spend so much time following familiar paths, you are going the WRONG WAY!
Sue – Funny this… I know this road well but I think I need to get back on track here, ah! There is the cathedral over there … I can get my bearings from that. I don't need to go there today, but can use the tower as a guide.
I carried on walking in a circle until I came back to the London prison, The Clink, crowds were building and I headed straight for the cathedral.
Jan – Look! There is the cathedral straight in front of you, all you need to do is to walk straight in. If you speed up a bit you will be there before the school children's leaving service and then you won't have any excuse not to go in.
Sue- Oh well, I will just walk in and go to the shop, they always have some amazing books. I can see if there is time to go and pray, but I expect they will be busy and I don't really need to go today.
I did say prayers this morning, I have done my work, I have unanswered questions but they can wait another day and I want to us this precious spare time to relax and find myself again!
Jan- Unbelievable! You have actually walked into the cathedral building, I have managed to get you on the right paths so far.
But this next bit is not going to be easy, I will need to call on the help of some other angels, there are usually a few lurking around in the cathedral somewhere. I know what you are like about coming in to places with others, and that you have this isolating Norfolk knack of wanting to 'Be Alone' in your thoughts and prayers.
Well, listen up! Today is different
I bought a few books in the shop, seemed to be hanging about for some reason, even bought some spare cards for occasions in the future and wondered what I was doing.
Sue – OK, then I will go into the small chapel on the north aisle and say a few prayers, just a few, I want to spend time just walking and I really could do with a nice coffee. "Excuse me, can I go into the chapel and pray?"
But there was a school leaver's service and the cathedral was packed and the answer from the assistant was No!
Jan – I knew it! Too much time shopping and now we are late and the service is underway, but fear not! I have called for assistance, and see those 2 other people who have joined you know, 1 in front and 1 behind you, you are not leaving now.
I will just find another assistant to walk you all through together. And as you are walking through can you please listen to the hymn and the words that the children are singing, it will remind you of another time and place.
Sue – Well, I would have just left, but have to go in know, with these other people. A cathedral packed with children and parents. That does remind me of a special time.  At least we are going into the side chapel. But what is this, why am I being given a service card, I'm not coming to a service?
Jan – Oh yes you are!
Sue – The verger has just indicated that I should stand and yes we are in the midst of Midday Prayers, oh well I will have to stay for that and then leave pretty quickly. And yet, this place is so special, and in this time of quiet I can feel that I have no words, God is here and I am here too and whatever will happen in this time is in His hands.
Jan – Phew, maybe I can relax for a bit. This hymn should do it.
Sue- They are singing One More Step along the world I go, oh no feeling  a few tears now, I am stronger than that, I have been told many times, no need to let emotion come out, no need to let old times and old hurts reemerge. But, ok God I think you are coming in Loud and Clear.
By the end of the Midday Prayers the priest and verger leave, but no one else makes a move to leave and the school leavers service is not finished yet. The service sheets come out for the Midday Eucharist.
Jan – Incredible! You are still sitting there, I thought that it would be hard to make a move when the place is so full of people.
I wonder if you would look at the stained glass windows, if you do you will see me there, you won't know that I am actually there or that I am on your shoulder, behind you, in front of you and beside you but something in the image may trigger a thought or two. And when you do, you will feel a real sense of calm, a real sense of not moving from this place and you will know that this is the place for you to feel rested and to find God.
I indeed am just a messenger, but we know the plans there are for you, plans for your future and with hope. "Then when you call upon me and come and come and pray to me, I will hear you." Said the Lord to Jeremiah
Sue – I am feeling that I am not moving from here now, what other place could there be, where I could feel more rested.
That picture of the Blue Angel in the windows is wonderful and I feel it has given me a sense of calm. And now I will receive the sacrament and know that God is here with me and with us all.
Amen
---
(image from Pitkin Press)
June 11th, Third Sunday in Trinity
The Queen's 90th Birthday
Galatian's 2:15 – end
Luke 7: 36-8.3
May I speak in the name of God, who is Father, Son and Holy Spirit.
A weekend of celebrations to mark our Queen's 90th birthday.
We wish her a very Happy Birthday.
The 2 Birthdays came in firstly in the 1700's and more recently with King George VI, as it is celebrated at Trooping of the Colour in June.
Queen Elizabeth 2nd, now in her 90th year who has committed herself and her life, to the service of others, to her country and to the church.
Country, Church and Person
 Great Britain has seen major changes in her time, the Commonwealth countries many of which have become independent still have links with the Queen, the Church of England has seen many changes and different archbishops, her own personal life has been fraught at times with difficulties, but has shone through as a family, her love of the countryside and animals, especially horses and dogs, are known well in our own county.
As an individual she has great character and remains at the head of all of that at 90.
I looked at her coronation speech and in it she says,
'I have in sincerity pledged myself to your service, as so many of you are pledged to mine. Throughout all my life and with all my heart I shall strive to be worthy of your trust.' Taken from the Queen's Coronation Speech June 2nd 1953
That was 63 years ago. That is some life commitment to your work! No wonder Prince Harry suggest she should take a day off!
Amazing what your grandchildren can get away with isn't it, can you imagine Prince Charles saying that?
A short resume…
Early Life
Queen Elizabeth II was born Princess Elizabeth Alexandra Mary on April 21, 1926, in London, England. At the time of her birth, most did not realize Elizabeth would someday become queen of Great Britain. Her father, Prince Albert, was the second son of King George V and Queen Mary. Elizabeth got to enjoy the first decade of her life with all the privileges of being a royal without the pressures of being the heir apparent.
Her father and mother, also known as the Duke and Duchess of York, divided their time between a home in London and Royal Lodge, the family's home on the grounds of Windsor Great Park. Elizabeth, nicknamed Lilibet, and her younger sister Margaret were educated at home by tutors.
Father Becomes King
In 1936, the course of Elizabeth's life changed with the death of her grandfather. Her uncle became King Edward VIII, who abdicated and Elizabeth's father became King George VI.
A key point in her future
Service in WWII
With the outbreak of World War II in 1939, Elizabeth and her sister Princess Margaret largely stayed out of London, having been relocated to Windsor Castle. From there she made the first of her famous radio broadcasts, with this particular speech reassuring the children of Britain who had been evacuated from their homes and families. The 14-year-old princess, showing her calm and firm personality, told them "that in the end, all will be well; for God will care for us and give us victory and peace."
Elizabeth soon started taking on other public duties. Appointed colonel-in-chief of the Grenadier Guards by her father, Elizabeth made her first public appearance inspecting the troops in 1942. She also began to accompany her parents on official visits within Britain.
In 1945, Elizabeth joined the Auxiliary Territorial Service to help in the war effort. She trained side-by-side with other British women to be an expert driver and mechanic. While her volunteer work only lasted a few months, it offered Elizabeth a glimpse into a different, non-royal world.
Marriage and Accession
Elizabeth first met Philip Mountbatten, son of Prince Andrew of Greece, when she was only 13, and was smitten with him from the start. Distant cousins, the two kept in touch over the years and eventually fell in love. They made an unusual pair. Elizabeth was quiet and reserved while Philip was boisterous and outspoken.
At the time of their marriage in the autumn of 1947, Great Britain was still recovering from the ravages of WWII. Elizabeth in fact collected clothing coupons to get fabric for her gown. The ceremony was held at London's Westminster Abbey on November 20.
On February 6, 1952, King George VI died, and Elizabeth assumed the responsibilities of the ruling monarch. (She and Prince Philip had been in Kenya at the time of her father's death.) Her official coronation took place on June 2, 1953, in Westminster Abbey. For the first time, the ceremony was broadcast on television, allowing people from across the globe to witness the pomp and spectacle of the event.
World Traveler
When Elizabeth became queen, post-war Britain still had a substantial empire, dominions and dependencies. However, during the 1950s and 1960s, many of these possessions achieved independence and the British Empire evolved into the Commonwealth of Nations.
A great traveller even now across the globe.
Family
Her family of 4 children have given her both great joy, worry and sadness, being a mother an the head of state means that you are always in the eye of the press and we know the effects that has had on this family. Her first son and heir Prince Charles and the headlines news of his marriage to Diana Princess of Wales. Prince Andrew  when he served in the Falklands war,.
There have been many times when there have been threats against the family and security has been a priority. Lord Mountbatten's death, the Queen being shot at on 1981 at Trooping the Colour.
Her family has grown with grandchildren, as a mother and grandmother you can see the visible effects of fun, love and happiness on her. There have been huge changes in the times, from her own upbringing, taught in Windsor Castle with a tutor, to her children and grandchildren at schools and universities and now with her great grandson at a nursery in our own benefice.
Looking back on her reign there have been huge changes all the way through, in the church, the country and above all in our lives.
At times it has been hard for the royal family to make changes but led by the Queen they have changed and this ability to change has seen a future for the Royal Family.
Her children and grandchildren and great grandchildren are all people of our time and have found a role for themselves in supporting others and working within the country. The Queen, of course , is one of the wealthiest people in the world and she sits in that security and position.But money is not everything.
But what is it that really makes her this monarch of ours who has reigned over us  the longest time of any British monarch. Doesn't that have an effect on your health, why doesn't she go into retirement?
Throughout all my life and with all my heart I shall strive to be worthy of your trust.' That is what she is committed to.
Her faith and role in the church as leader underpins and gives strength to her commitment to carry on, but not just carry on but to do a wonderful job.
As a person, I hope that she can continue to use her home in Sandringham  as a a place to relax, spend time with her horses, drive around the country roads with her characterstic headscarf, meant as a disguise!
And to be like us, a person of faith, a person of family and a person of herself
This is what will continue to support her to continue to reign over us….
God Save Our Queen
Rev'd Sue Martin
---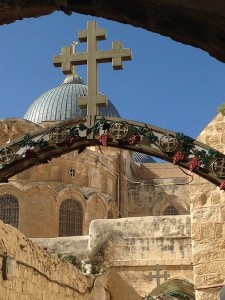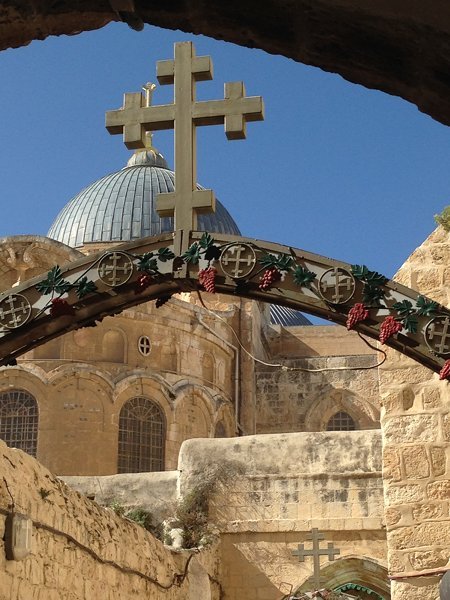 Palm Sunday March 20th 2016
Mark 11:1-11
Turmoil, Trouble and Triumph
Palm Sunday is a real marker in the church year. We go from Lent and within a week are at the cross. A week full of downs and ups, but it starts on a high note.
A day of triumph, a welcome into the city of Jerusalem.
Palm crosses remind us today and through the year about this very day.
You know what it's like before a Bank Holiday, people travelling everywhere, more shopping, rushing around, bit of panic buying or in our case panic petrol buying….
Well, Jerusalem would have been a bit like that. The Feast of the Passover was at the end of the week, a big event for Jewish people then and now.
We know that the Jewish leaders were getting worried; lots of people would be coming to Jerusalem for the Feast of the Passover, crowds expected everywhere. The last thing they wanted was this new prophet/teacher causing a problem, they really couldn't be doing with it.
Today he would have been called a disruptive influence.
The Romans were already on their backs about any problems and they didn't want anything to rock the boat.
The passage from Mark is beautiful. He breaks it down into three separate days or times and takes us from Jesus coming into Jerusalem to Jesus in the temple and throwing the tables and sending the buyers and sellers more furtive time at the end of the week. But this all happened in three or four days.
Jesus knew that the end was inescapable from the moment he sat on the donkey. He knew it was inescapable from the moment that people, quite unexpectedly threw down their cloaks and the palms of the trees.
The story is full of coincidences, or predictions, the Mount of Olives, as mentioned in Zechariah ch 14
The crowd stripped off their coats and cast them down before Jesus as in 2 Kings ch 9 and as they tore down branches from the tree there is a connection with Maccabees ch 13.
Much, much more than just coincidences, this was planned and determined long, long ago and Jesus knew that he had to play this part.
But it still had to be done
We were very fortunate to have been to the very place and seen the gates he would have entered into the city. A city today, as 2000 years ago, a busy bustling, noisy city. People walking to and fro, getting ready for the celebrations.
Jesus had travelled a long way to get to Jerusalem, the road from Jericho, which is the lowest point on the earth, was long, dusty and always hot. Half way up you reach sea level and when you get to the top of the Mount of Olives, the sense of relief and excitement is intense. The dusty desert changes to green, lush growth and there before you lays Jerusalem, the holy city.
We stood for a long while at a place called Dominus Flevit, close to the Mount of Olives, and stood looking over the Kidron Valley across to Jerusalem, it is an amazing sight. We were on our own pilgrimage but this was…
The end of the journey, the pilgrimage to end all pilgrimages
And so Jesus enters Jerusalem on the young donkey. As they all go down the steep path to the Kidron valley the disciples start the laying their cloaks down in front of Jesus and the crowds follow on.
With all the followers that Jesus had developed in the last few months, there was much excitement; people were starting to believe in this new Messiah. He was doing great things; he had cured many people and performed many miracles. He was indeed very popular with the people.
But the Pharisees were not so sure, to them he was a rebel, a dangerous man who took no note of their rules and laws, and even worse breaking the rules in the name of God.
And even more dangerous he had the people behind him.
For them this was the start of something very serious, Jesus riding into Jerusalem at the feast of the Passover, the busiest time. The Jews were hand in hand with the Romans but if they felt there was going to be a big demonstration this would be a problem.
But of course this was the reason why God had chosen this special time.
Turmoil, trouble and triumph……
So are we like the crowds, let us arrive at Jerusalem with them. Are we going along for the trip in the hope that Jesus will help us with some of our own troubles and turmoil. Are we ready to sing a song of praise, but only as long as Jesus seems to be doing what we want?
The long and dusty pilgrim way of our lives gives us plenty of time to sort out why we are following him.
But let's do more than spread our cloaks before him and shout praise.
In the days that followed Jesus entry into Jerusalem there were problems and things started to get difficult, the story was not going to end in the way the disciples and the crowds had hoped.
Let's follow him into trouble, let's follow him into controversy, let's go the right way with him not just for what we get from it but because it is the right thing to do.
And he will be there with us for always, riding the donkey, bringing calm and peace to all.
Amen
Rev'd Sue Martin
---