Call the Chaplain:
Faith, Hope and Compassion at the End of Life
A presentation delivered at The Norfolk Hospice, Tapping House on September 16th 2016.
---
Faith & Work
These two are inextricably linked. Life includes work and work includes life.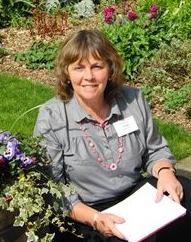 They go in hand in hand. It seems when they are out of balance we can lose sight of what is important. Time is crucial and for many of us is a resource that we use to the full;never enough time, never enough time for the little things in life that make it a real joy.
"Some have work and money but too little time, while others have all the time but no work and no money. …. We seem to have made work into a god and then made it difficult to worship."
Charles Handy – The Empty Raincoat
If we can create a harmony between work and life without the need for more, and an achievement we can find ourselves in a good place.
As part of ministry, fundamental to the sense of calling, is our work in communities, with children and families, with areas in need and where the space for creativity and imagination has been lost by pressures of living and hard times.
We have an ethical partnership with social aims which delivers projects supporting the development of social enterprise, governance and funding advice in the charity and education sectors. We also offer project and change management for new capital and revenue projects which have social outcomes.
Alongside that we have a children's books aspect, bringing literacy into schools and communities and an  web development and ICT section creating websites, e-communication systems and technology that widens community conversations  and increases organisational presence.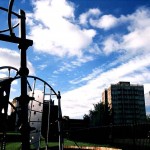 The websites below have more details;
http://www.smithmartinpartnership.com/
http://www.thirdsectorweb.co.uk/
http://www.dolphinbooksellers.co.uk/
http://www.booksgowalkabout.com