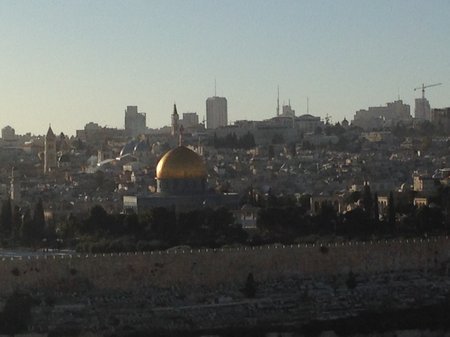 Maundy Thursday and the day when Jesus gathered with his friends in an upstairs room in Jerusalem for the Last Supper.
Today begins the time when Jesus becomes passive in the final stages of his life, he starts at the supper with washing the disciples feet, an action to share the caring and love he held for his friends.
At the supper he told them that one of them would betray him, that on that night he would be handed over to the Jews and the Romans.
What kind of disbelief the disciples must have had.
In the Garden of Gethsemane, he watched and waited, he looked across the Kidron Valley to Jerusalem.
Listen to Thought for the Day with the Rev'd Lucy Winkett.