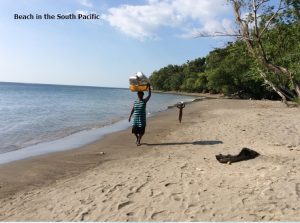 Moment of joy are uplifting snapshots of wonder and amazement. They happen without any planning, divine timing maybe?
I was watching a David Attenborough programme where the camerman was poised above the blue ocean on a flimsy looking construction. He was filming albatross birds and described a moment of joy when birds flew together.
My moments of joy were this week at Shipdham church in Norfolk, talking about Papua New Guinea and remembering the swim in the South Pacific with the manta rays!
Rev'd Sue Martin